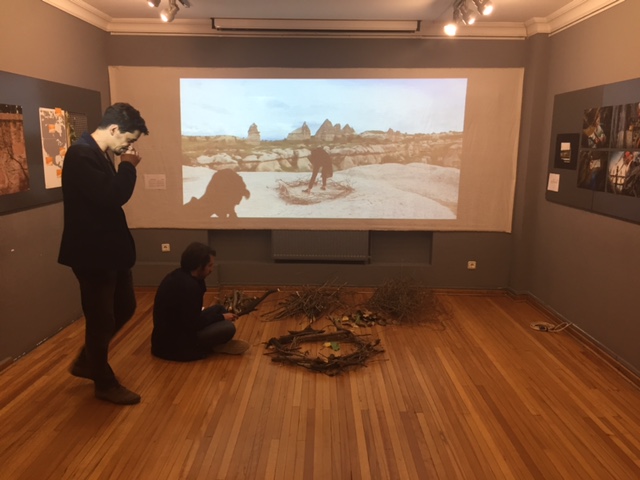 Migration of the psyche
Performance Video
2016
Many thoughts in every passing minute go through our minds daily. Our entire existence is a collection of thoughts, and we hold the power to select these inner thoughts and bring them into our reality.
This performance has three distinct phases. It begins with the individual sticks being gathered from various locations, just as different thoughts are collected from corners of the human psyche. This is followed by the process of building of the nest, or the movement of these elements from one form or location to another. When the nest is near completion a metaphor is made, which is an exploration of the possibilities for thoughts to transform into a physical reality.
The conscious act of building the nest is similar to that required to build our outer world through our inner world. Like birds collecting sticks and from different corners of their environment, we gather and rebuild, taking each piece through a transitional process and, layer by layer, creating new forms. We perform this migration on a daily basis.
The goal of this artwork is to reflects on the delicate movements, intentions, and mindful processes of the psyche's reality of thoughts passing through a threshold into a physical form. It is about being conscious of ourselves and acknowledging the space we take up in a shared reality with others. How much space do we leave for others to participate?
This artwork is exhibited with an interactive installation where the audience are invited to participate: Do you want to build something, collectively? Build on whatever the person before you laid out. Think about being centered, and focused when you build your part. You can use thick sticks for a solid foundation, then use the medium sized sticks to fill it in. Decorate your nest however you like.

*Included in Köprü Publication Produced at KA Atolye, Ankara, Turkey featuring the work.